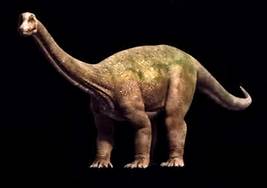 Saltasaurus was a relatively small sauropod, at only 39 feet long.
Saltasaurus was found in Argentina, and lived at the end of the Cretaceous period. It had stony plates embedded into its back that were probably used for self-defence. Now, it isclassified as a ankylosaur.
In Other media
Edit
Saltasaurus appeared in planet dinosaur.